Blue Rain
Gallery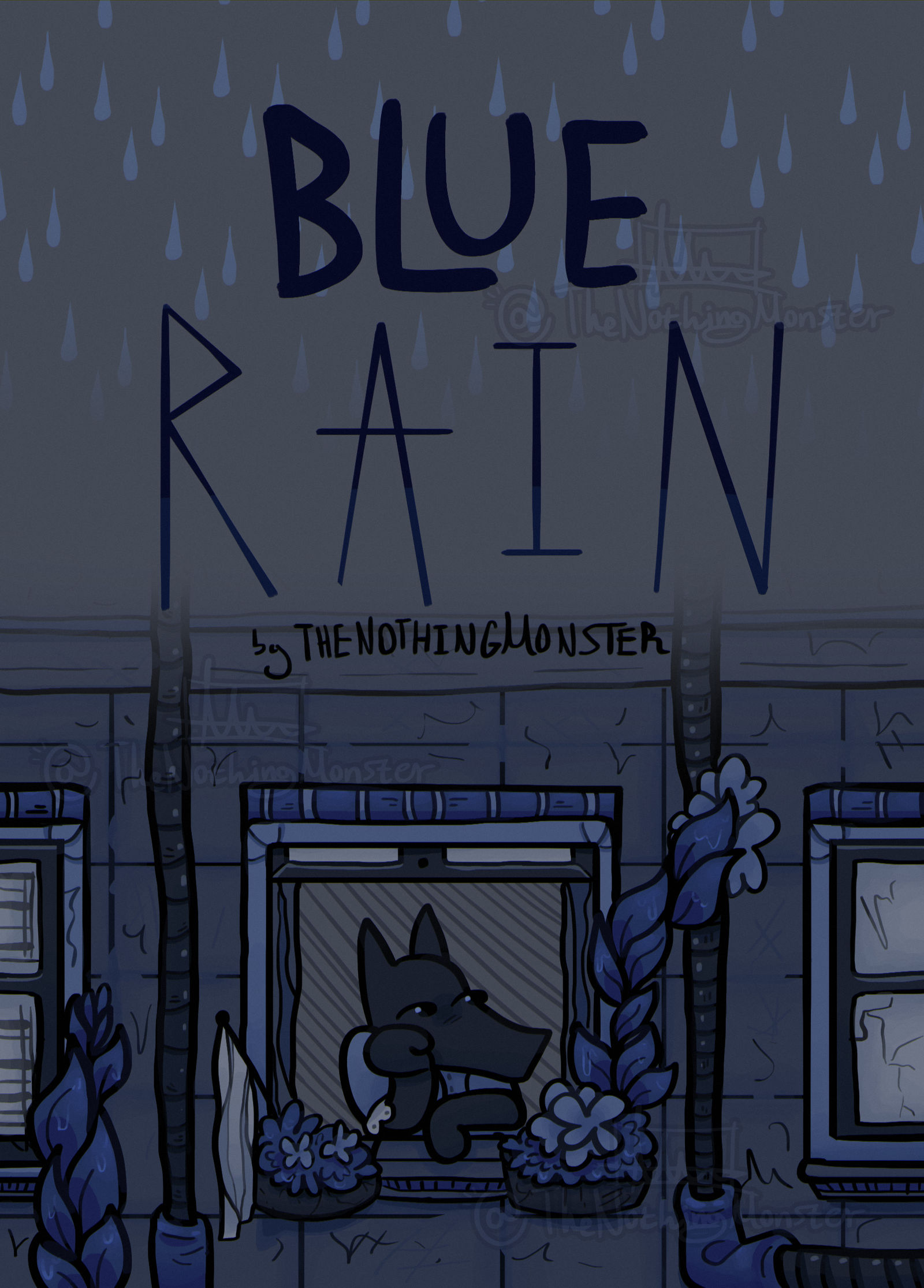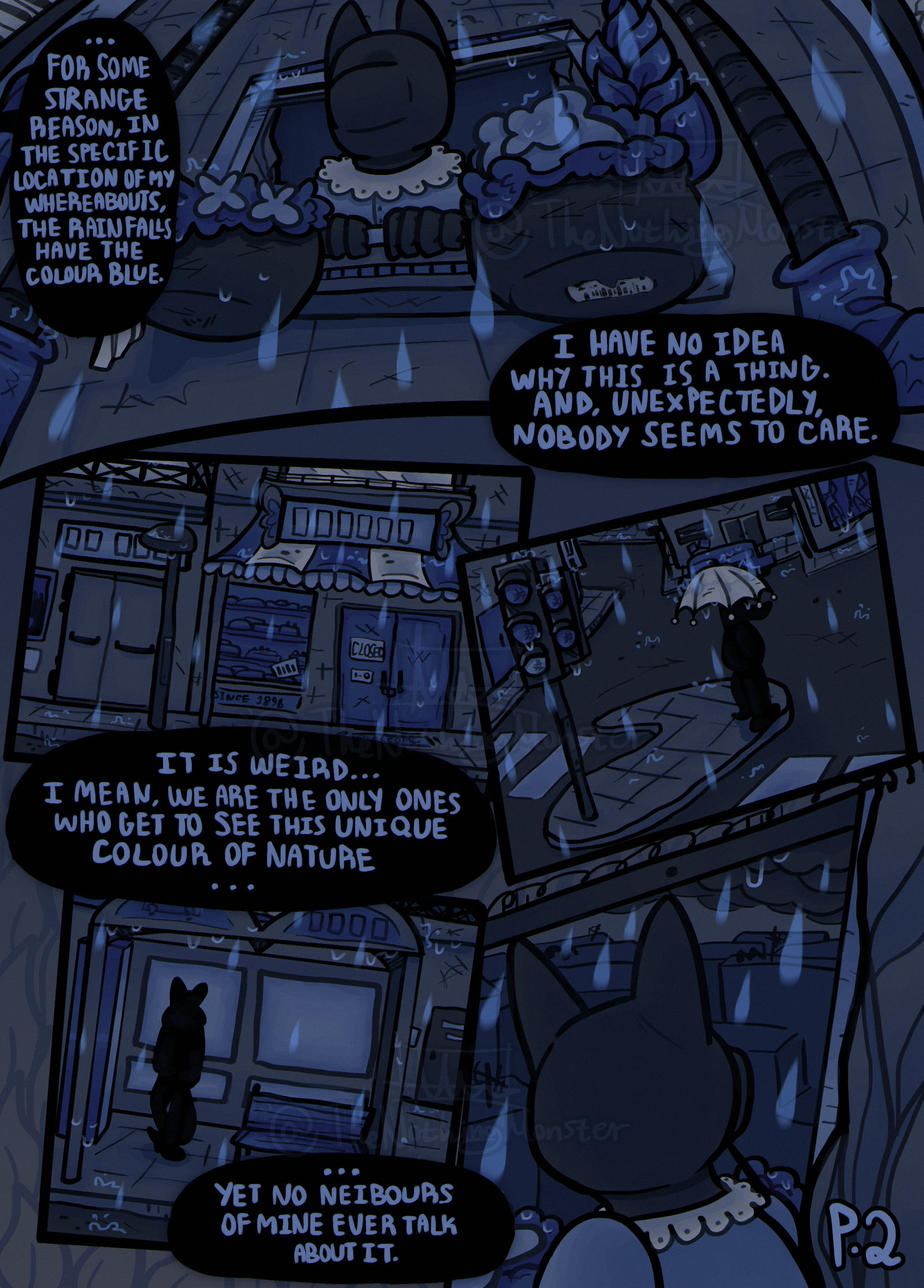 About
A short psychological comic about a strange phenomenon.
Status
Price: Free
Genre: Physchological
Ages: +13
Pages: 20 (0-19)
Warnings: Blood, Disturbing Imagery
State: Complete
Birthday: 3/7/2021
Language(s): English
Created Using: Photoshop
Extra(s): Blue Rain OST
Tags: #comic #comics #digitalart #digitalartwork #digitalcomic #comiccomics #physchological
Link(s): Deviantart Page
Character(s)
Short Description
In a small area, a strange phenomenon takes place: The rain is blue. Normally, the raindrops have no colour. They are naturally transparent. But unexpectedly, nobody seems to care. Nobody but Cassidy who is eager to take advantage of the unusual occurence.
Author's Comments
9/7/2021: The storyline has a lot of missing pieces and a full understanding of what happened cannot be easily sculpted. However, I am proud of my background work, the colours and the mood being displayed.